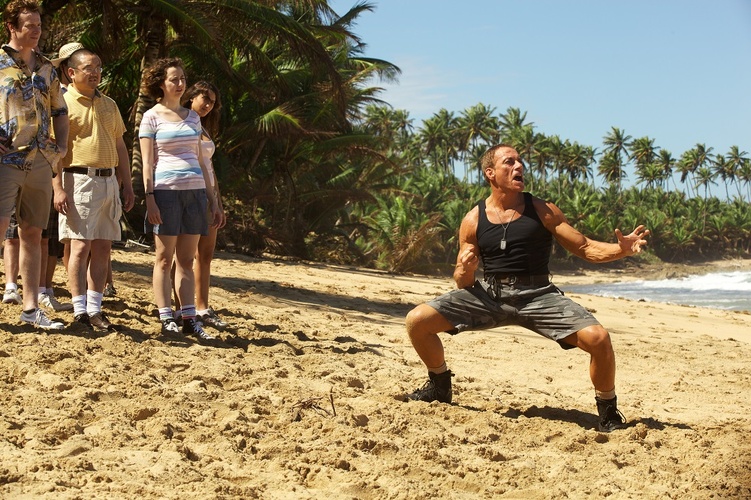 "This is our plan. We steal the god damn radio."
"And i drew the little guys there."

I have always been a fan of Jean-Claude Van Damme, and i have always thought he could be very funny in his movies so i'm a bit surprised that this is his first all out comedy performance. But i'm happy to report that he nailed it. In this cast of great comedians like Rob Huebel, Kristen Schaal and Eric Edelstein he actually managed to keep up with them and pretty much steal most of the scenes he were in. And it's not just a small part like i was afraid it was gonna be. He is pretty much in the entire film. But like i said, the cast is also filled with other great actors. Adam Brody is the main guy and he was really good. He really deserves more starring roles in movies. Or at least his on TV show. Overall, this was a really funny, but sometimes uneven movie. You can tell that it's directed by a first time director. It's definitely worth checking out on VOD. Even if you are not a Van Damme fan. But then again, you can't really be human if you're not.